Meet the Snorer.com team!
Snorer.com brings together like-minded, passionate individuals who want to help save and improve lives affected by snoring and sleep apnoea
We are very lucky and grateful to work with some genuinely expert, helpful people. Without their support, Snorer.com would not exist. Feel free to explore their profiles.
Medical partner
Huge thanks to the team at Papworth Hospital NHS Foundation Trust

and particularly the Respiratory Support and Sleep Centre,

who understood the challenge and wanted to be part of our vision for helping people get tested and treated for sleep apnoea.
Without their professional medical diagnosis and opinion, we wouldn't have the crucial third partner in the ASAP Anonymous Sleep Apnoea Process™.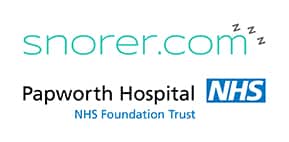 Support team
Some of our technical team wish to remain anonymous – and as we're supporters of anonymity, we're complying! We've had specialists working on:
Technical modelling / architecture
Online security
Web front end
Web back end
We'd like to thank the team at Runway for being their super-brilliant-helpful selves with the rather complicated back end (so anonymity is assured), our shop and everything else where we've asked for their help.
We'd also like to thank Tim Marsden and Simon Drew at Greenshires Printing.

Thanks for your help specifying and advising on shipping boxes for ASAP™.
Thanks also to various team members at Solopress and Moo, for other incidental print work.
Adrian Zacher MBA, Sleep Apnoea Evangelist
Having worked in sleep medicine since 1994, Adrian is passionate about helping and supporting people to get good quality, restorative sleep.
Being somewhat of a clever clogs, he is also the principal author, trainer, director, data controller and founder of Snorer.com.
Adrian is a co-founder and former CEO of the British Society of Dental Sleep Medicine

(BSDSM), he runs a LinkedIN group "The impact of sleep disorders on business" and is a member of the British Sleep Society.

How come he knows so much about this topic?
After leaving school, Adrian studied dental technology for 3 years and then served 8 years in the RAF Dental Branch, leaving with the rank of Sergeant and numerous technical qualifications. It was here, whilst working with industry specialists, that he first developed his interest in sleep medicine.
He was the specialist technician to Air Commodore Timothy Negus OBE, Consultant Advisor in Oro-Maxillofacial Surgery Tri-Service and while serving in the Armed Forces he began his long working relationship with Professor John Stradling, of Osler Sleep Unit, Oxford University Hospital.
He went on to pioneer the first commercial dental sleep medicine laboratory in Europe; Zacher Sleep Appliances (ZSA Ltd). During the 11 years running ZSA, he invented a disposable, instant, oral sleep device that could be adjusted to suit the individual needs of the wearer and won an award for the device, having gained EU funds for CAD prototyping.
In 2005 he co-founded the British Society of Dental Sleep Medicine (BSDSM) with Dr Roy Dookun and instigated their Pre-Treatment Screening Protocol,

which forms the basis for screening in the UK.
He continues to provide specialist dental sleep medicine training via Snorer.training

Snoring.training is a brand new, UK focused, webinar series about sleep (for dentists). Training is about dental recognition, screening and management of sleep related breathing disorders.
Zacher Sleep Appliances (ZSA Ltd.) provided custom oral appliances exclusively for medically diagnosed patients. These included private and patients on several clinical trials (one such supported by the Sleep Apnoea Trust Association

).
After ZSA, he consulted with ResMed on the developing opportunity for oral appliances, culminating in his recommendation to acquire the French company Laboratoires Narval, to mitigate risk to their existing PAP business and follow the reimbursed money into oral appliances.
Whilst consulting, he studied for his MBA at Oxford Brookes University, Business School as a recipient of the prestigious Business School scholarship. He was then headhunted to lead International Business Development for ResMed Narval as ResMed

had taken his recommendation to acquire Laboratoires Narval. He successfully launched ResMed Narval into Sweden and worked on the US business case, which launched in June 2012. Adrian was ResMed's subject matter expert on oral appliances and dental sleep medicine, contributing to international marketing and training. He left ResMed in February 2012.
Adrian is often asked for advice and insight in the field of sleep medicine.
In 2011 Adrian was approached to write a chapter in Carranza's Clinical Periodontology Expert Consult,

co-authored from a clinical perspective by Dr Michael McDevitt DDS. This was published online in 2012. Adrian has now completed the 2017 book chapter.
Adrian then took some time off to support his wife through the end of her pregnancy and help look after their first child born in May 2012. Having eaten lots of curries and driven lots of fast cars (his passions other than his family and 'sleep') he started work on Snorer.com Ltd in June 2012.
Adrian plans to expand ASAP™ to other countries around the world to provide benefits to society and sleepy individuals. He is the author of 4 different blogs:
Emma Easton MA BA(Hons) PgC, Head of Amazing
Emma has had a varied career across numerous sectors. The common element has been helping people and making processes simple. This is one of the skills she brings to Snorer.com.
Having initially trained as a graphic information designer, Emma went on to win international awards for design and print. She undertook an MA in Design Management, moving her career into the more managerial side of design; working as a project manager in web design and build industries. After a few years and a relocation, Emma's career evolved into IT consultancy, and she then set up and ran her own successful events company.
After many years in events, Emma wanted a change, and moved into career and talent management, working in a strategic career advisory, retraining with the first cohort of the CIPDs PgC in Career and Talent Management.
Having worked as 'Head of Amazing' and an Account Director in a leading B2B marketing agency, Emma now runs her own consultancy business, supporting Snorer.com, whilst also working at M3 (EU) Ltd

/ Doctors.net.uk.

Emma writes the blog The Snoring Lady

.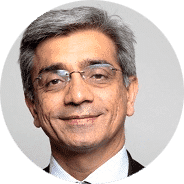 Bhik Kotecha MB BCh, MPhil, FRCS (Ed, Eng, Orl), DLO
Professor Bhik Kotecha is the Clinical Lead for the Sleep Disorders Unit at the Royal National Throat, Nose & Ear Hospital, London.
He has been in this role since 1998. He was born in Kenya and has been in UK since 1972. He has a medical degree obtained in 1984 in Cardiff and a Postgraduate M.Phil., from the University of Sussex.
He is a Fellow of Royal College of Surgeons of England and a Fellow of Royal College of Surgeons of Edinburgh. A member of Court of Examiners for Royal College of Surgeons of England, he was previously President of Sleep Medicine Section at Royal Society of Medicine, London 2009-2011.
Assistant Editor for Journal of Laryngology and Otology
NHS Consultant in ENT Surgery at Queens Hospital, Romford, Essex (Barking, Havering and Redbridge NHS Trust) and Royal National Throat, Nose & Ear Hospital (UCLH)
Senior Lecturer at UCL since 1995
Associate Professor at AUC, School of Medicine, USA
Lectured nationally and internationally at various Sleep Medicine related conferences
Appeared on various TV and Radio programmes to heighten the awareness of problems related to sleep disorders including

BBC Breakfast
BBC World
GMTV
Anglia Television
Discovery Channel

Published widely in the field – see website for further information. Recent commentator (2 May 2018) in The Evening Standard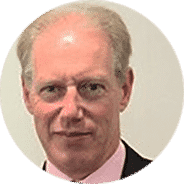 Iain Ormiston BDS, LRCP, MRCS, FDSRCS, FCSHK, FHKAM, FRCS
Professor Ormiston is doubly qualified in medicine and dentistry holding dental and medical/surgical fellowships, FDSRCS, FRCS and is also a Fellow of the Hong Kong Academy of Medicine.
While his dental and medical/surgical training were in the UK, much of his post medical maxillofacial training was under Professor Henk Tideman at University of Hong Kong.
Mr Ormiston sits on the Board of Sleep Section of Royal Society of Medicine,

London and on the Board of British Society of Dental Sleep Medicine.

He is currently a consultant Oral and Maxillofacial Cleft Surgeon and also Head of service for the departments of Maxillofacial, Restorative Dentistry and Orthodontics at the University Hospitals of Leicester, UK.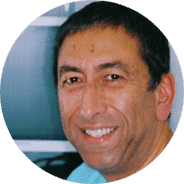 Dr Roy Dookun BDS, MFGDP (UK), MGDSRCS (ENG), FFGDP (UK), DIP DENT SED.
Dr Dookun is a GDP (General Dental Practitioner) practicing in Guernsey with a particular interest in the treatment of snoring and OSA patients.
Dr Dookun is a past president and co-founder of the BSDSM (
British Society of Dental Sleep Medicine

), Board member of the
European Academy of Dental Sleep Medicine

and Board member of the
ARTP SAC (Association for Respiratory Technology and Physiology) Sleep Apnoea Consortium
.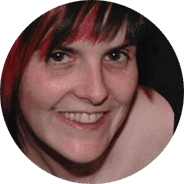 Lizzie Hill PhD has worked in the field of sleep medicine since 2000. She is a Registered Polysomnographic Technologist, trained in the Department of Sleep Medicine at the Royal Infirmary of Edinburgh.
In 2005, she was appointed Sleep Services Manager of
The Edinburgh Sleep Centre
,

Scotland's only private sleep disorders centre. She is a trained sleep counsellor, working with teenagers with sleep problems and additional support needs for the charity,
Sleep Scotland
.

Lizzie completed her Research Fellowship in the Department of Sleep Medicine at the Royal Infirmary of Edinburgh, investigating prevalence and treatment of sleep apnoea in adults with Down's Syndrome. She is the UK national delegate for the European Society of Sleep Technologists and a member of the Executive Committee of the British Sleep Society,

  with editorial responsibility for the BSS newsletter.
As well as sleep, she enjoys yoga, skiing, campervanning and real ale.
Created by Emma Easton | Page last updated 10 May 2018