Online Dental CPD Courses

The KnowSleep™ Academy provides enhanced online CPD for dentists interested in managing sleep-related breathing disorders with oral appliance therapy.
Online dental CPD: KnowSleep™ snoring courses for dentists
We believe that dentists have a vital role to play, as part of the sleep-patient care team, recognising sleep apnoea symptoms and managing snoring patients.
Course content has been delivered face-2-face (in Section 63 and BSDSM courses across the UK) since 1996.
Now available in updated, peer-reviewed form on-demand, to fit around YOU and your commitments.
International & UK specific KnowSleep™ Academy online CPD
Do the UK specific KnowSleep™ online CPD course to learn:
How to screen patients and identify those who are safe to treat without a prior medical diagnosis1
Recognise those who need further investigation
By training How and When to provide this increasingly popular therapy, you become eligible for professional indemnity insurance cover from both the DDU2 and DPL3, because the KnowSleep™ Academy (UK) curriculum has been created in-line with the Association of Respiratory Technology and Physiology's Standard of Care document for Mandibular Repositioning Devices4 content requirements.
Now you can learn dental sleep medicine at your own rate and fit enhanced CPD around your life.
Fully supported learning
All courses gain enhanced CPD and enjoy ongoing support in a private FaceBook group and we periodically schedule webinars with interactive FAQs.
Enhanced CPD
The complete KnowSleep™ Academy training (UK) meets the criteria set by the GDC for 7 hours of Enhanced and Verifiable CPD (eCPD).
All registrants with a GDC number, who complete the course, will receive a paper course certificate stating the course aims, objectives and hours studied.
Independent, evidence-based content
The KnowSleep™ Academy (as are our Information Guides) has been created in line with the requirements of NHS England's Information Standard and upon completion, all students with a GDC number, will be posted a paper Course Certificate, stating the Course Aims, Objectives and Enhanced CPD credit earned (7 hours).
The KnowSleep™ Academy is not a product of a manufacturer of oral appliances:
We have no bias towards our own mandibular advancement device! [Because we don't make them!]
Money-Back Guarantee
We're confident you'll be delighted with the KnowSleep™ Academy, so we offer a "30-Day Money-Back Guarantee" to ensure your satisfaction. If for any reason you wish to discontinue using the Academy, we will promptly issue a refund. Simply contact Adrian [email protected] about our 30-Day Money-Back Guarantee.
KnowSleep™ Academy online CPD course outlines: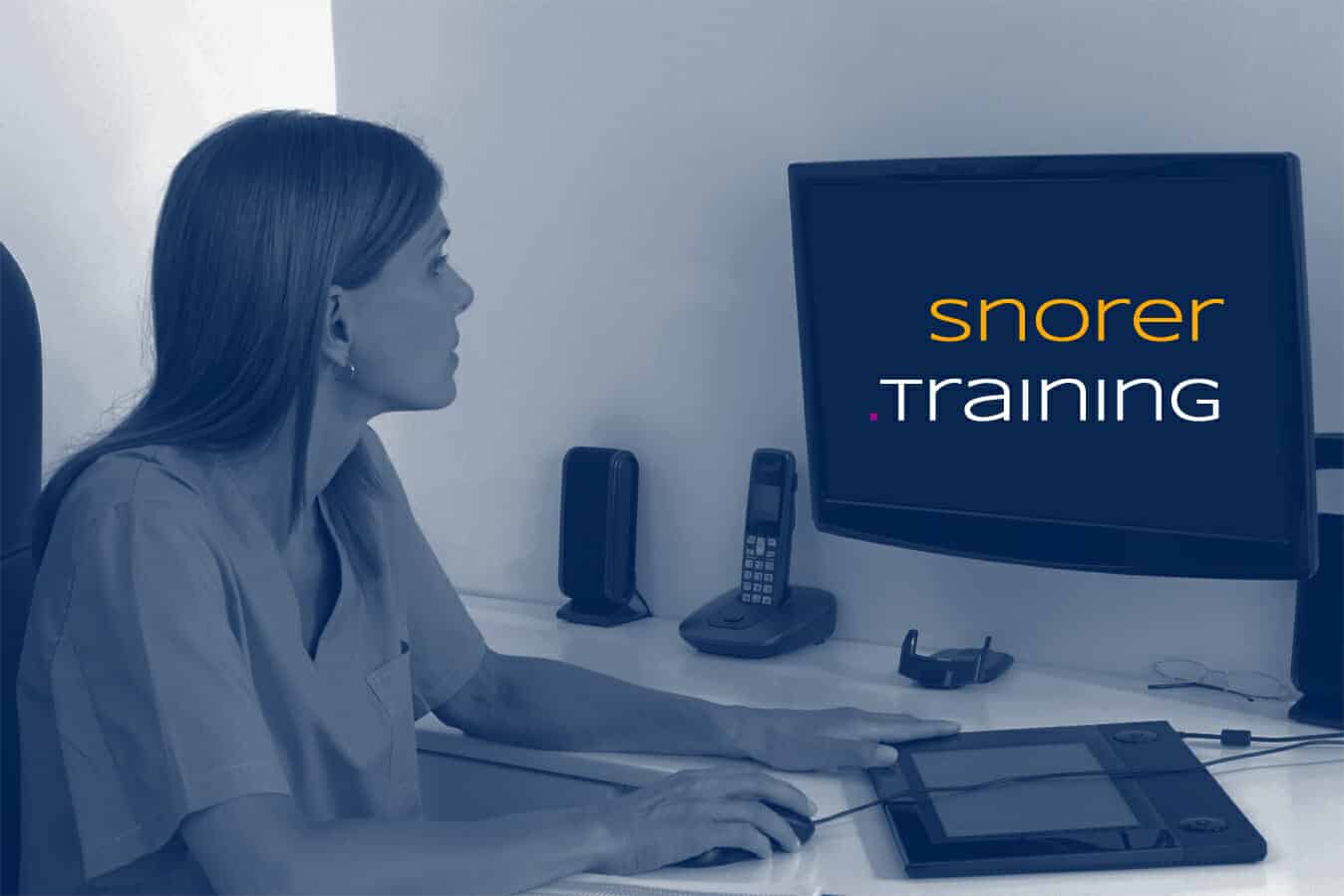 You will learn how to:
Screen for sleep apnoea
Help snorers without waiting for a medical referral
Get the protrusive 'bite' right
Select the most appropriate custom oral appliance
Build your sleep business
Become an expert in a new and developing field
Build a network of referral sources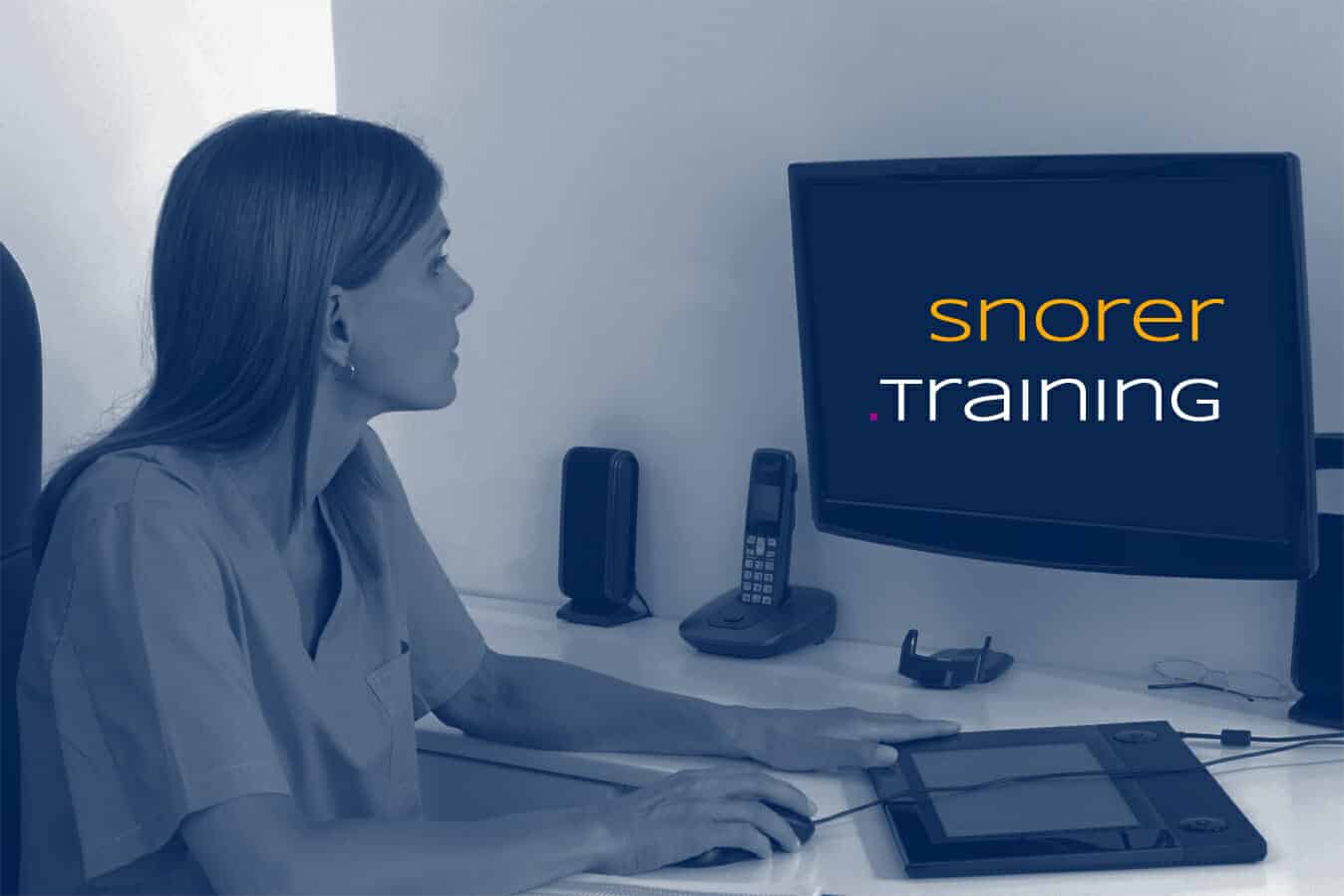 KnowSleep™ Academy (non UK) complete
You will learn how to:
Help snorers
Get the 'bite' right
Select custom oral appliances
Build your sleep business
Become an expert
Build a network of referral sources
And much more! 
Course tutor and presenter
Adrian Zacher MBA, is
founder of Snorer.com 
co-founder and former CEO of the British Society of Dental Sleep Medicine
and instigator of the pre-treatment screening protocol
lead author of Carranza's Clinical Periodontology "Sleep-Disordered Breathing", 2018, Elsevier Press5
Click to expand profile
Adrian was the dental sleep medicine (DSM), subject matter expert and International Business Development Manager for ResMed, he studied at Judge Business School in Cambridge and brings a quarter of a Century of DSM experience, and international market insight to help YOU – help more patients.
Adrian founded and ran Zacher Sleep Appliances (for over a decade) and personally made virtually every type of custom anti-snoring device available today.
As with all the other information he provides, his opinions are formed from hands-on experience, actually working with a vast number of anti-snoring devices.
Why snoring and sleep apnoea online CPD?
Click play (90 seconds) to understand how Adrian became hooked on snoring and sleep apnoea treatment (dental sleep medicine) – and why he feels you will want to experience such rewarding feedback.
Simple
Easy to use resources – whether you prefer written words, on-demand video or live webinars with Q&As, useful content has been created to suit you.
The KnowSleep™ online CPD snoring course for dentists is on-demand and fully supported.
Accessible
Whether you want to check something whilst you're in clinic, or during your lunch break, or if you have time in the evening or over the weekend, you can dip into 20+ years knowledge whenever convenient.
We're here to help.
Appropriate
Enhanced, Verifiable CPD in line with B, C and D Development Outcomes (as defined by the GDC)
With evidence-based course content and resources created by the founder and other industry leaders, you can be sure you'll take something away to implement immediately.
Impartial
We're not tied to any MAD manufacturer or therapy provider, so what you learn is completely impartial.
Having a broad knowledge means that you'll be well placed to prescribe the device that suits your patient best.
Online CPD for dentists – Peer reviewer
This is a very simple, yet effective tool to learn about Dental Sleep Medicine. The online nature of the program allows you to learn at your own pace and schedule.
Also, the information provided will be a great starting point for any dentist who's interested in learning about Dental Sleep Medicine.
In summary; a well-organized, thorough online learning tool!! Dr Shouresh Charkhandeh DDS
What we do to help educate and inform
What we do to help, educate and inform
Adrian is the principal tutor for the KnowSleep™ Academy. As part of our drive for patients and partners to KnowSleep™ he co-authors (with amongst others 3 Professors) 5 free Information Guides. These are also produced in line with the Principles and Requirements of UK England's NHS Information Standard.
The Information Standard is a certification programme for all organisations producing evidence-based health and care information for the public. Any organisation achieving The Information Standard has undergone a rigorous assessment to check that the information they produce is clear, accurate, balanced, evidence-based and up-to-date.
We also provide the World's first anonymous sleep apnoea testing process (ASAP™), in partnership with Royal Papworth Hospital NHS Foundation Trust. ASAP™ enables enables vigilance critical employees to get help with problem sleepiness, rather than face the conundrum of risking falling asleep at work or prejudicing their livelihood.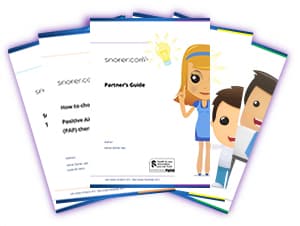 KnowSleep™ Academy online CPD user reviews
Evidence-based patient information Guides
Check out our free Patient Information Guide about Mandibular Advancement Devices:
Adrian co-authored the Information Guide with Dr Roy Dookun BDS (former BSDSM President).
There are two basic groups of mouthpieces that may help with snoring by holding your jaw forwards.

The first group you can buy in shops and online, they are the so called "one-size-fits-all" type also variously known as non-custom, 'self-fit', 'boil and bite' anti-snoring mouthpieces.

The second group of mouthpieces or mandibular advancement splint is custom-made exclusively for you by a dentist with a special interest in sleep apnoea / apnea.
© Snorer.com / snorer.training 2017/2018. All rights reserved.
Images © Tyler Olson/www.shutterstock.com
KnowSleep™ is a trademark of Snorer.com Ltd. © Snorer.com Ltd. 2018. All rights reserved.
Created by Emma Easton | Page last updated 14th Nov 2018