Professional Dental Education about prescription Anti-Snoring Devices (with 1-2-1 mentoring)
And built in business development
"What exactly is Online Dental CPD?"
Online Dental CPD is professional development education (e-learning) designed for dentists to study on-demand at a time, rate and place of their own choosing.
Our user-friendly online platform is easy to navigate and offers paper course certification.
For each course you will have access to the information modules in the form of videos, PDF downloads and a set of multiple choice questions.
All online CPD courses provide you with 7 hours of enhanced GDC verifiable CPD.
Oral appliances are recommended by NICE as first-line therapy for snoring and mild obstructive sleep apnoea (OSA).1
As a dentist, considering prescribing an oral appliance (mandibular advancement device) for snoring, it is imperative that you are able to differentiate between:
Simple, benign snoring
And snoring as a symptom of OSA (first-line therapy for OSA is not an oral appliance).
M
Mary H Dentist UK Complete
I enjoyed all sections and liked the fact I could complete it at my own pace (fitting it around work and home commitments).
This course is intended to keep you within the bounds of your professional indemnity insurance, by teaching you how to screen and recognise OSA symptoms (amongst other things!).
You can begin straight away in our online school.
Snorer.training's dental education or 'Continuing Professional Development (CPD)' has been lovingly created by our highly skilled and experienced dental trainer:
We believe dentists have a vital role to play, as part of the sleep-patient care team, recognising sleep apnoea symptoms and managing snoring patients.
Our on-line and on-demand CPD courses have been developed from face-2-face CPD courses delivered by Adrian at Section 63 and British Society of Dental Sleep Medicine – BSDSM courses, across the UK since 1996.
D
Dr. Roshik Patel BDS Dentist Snorer.training
I'd highly recommend Adrian Zacher and the Snorer.training course. His course is efficient and very clear. As a dentist, I have many patients and a surprisingly high demand for treatment of snoring. It was very useful for me to begin sharing information on snoring, and to gain confidence in starting treatment.
Hundreds of dentists have learnt how and when to safely provide anti-snoring devices.
Now you can too.
At a time and place of YOUR choosing, because on-demand e-learning provides updated, peer-reviewed CPD that fits around YOU and your commitments.
Outcomes:
UK specific online CPD
Do the UK specific CPD course to learn:
How to screen patients and identify those who are safe to treat without a prior medical diagnosis2
Recognise those who need further investigation
By learning How and When to provide this increasingly popular therapy, you become eligible for UK professional indemnity insurance cover from both the DDU3 and DPL4, because the Snorer.training (UK) curriculum has been created in-line with the Association of Respiratory Technology and Physiology's (ARTP UK) Standards of Care5 ↗ content requirements.
Ongoing support
All courses gain enhanced CPD and enjoy ongoing support in a private FaceBook group ↗ and we offer business development and 1-2-1 mentoring by phone.
Enhanced CPD
The complete Snorer.training e-learning (UK course) meets the criteria set by the GDC for 7 hours of Enhanced and Verifiable CPD (eCPD). See our quality control procedures.
All dentist registrants with a GDC number, who complete the course, will receive a paper course certificate stating the course aims, objectives and hours studied.
Independent, evidence-based content
Snorer.training content (as are our Information Guides) has been created in line with the now defunct requirements of the NHS England's Information Standard.
Meaning the content is evidence-based, peer-reviewed and independent of manufacturer claims. (We're independent of any sleep business).
We have no bias towards our own mandibular advancement device [Because we don't make them!]
Money-Back Guarantee
We're confident you'll be delighted with Snorer.training, so we offer a "30-Day Money-Back Guarantee" to ensure your satisfaction.
If for any reason you wish to discontinue using Snorer.training, we will promptly issue a refund.
Simply contact Adrian contact@snorer.com about our 30-Day Money-Back Guarantee.
Built in Business Development
Once sleep-trained you may request a listing (for free) to received referrals from sleep-trained pharmacists. BMJ about saving General Medical Practitioners' time. ↗ 7
Basic
was
£1198
£99
---
Private FaceBook support group for dentists and pharmacists (ongoing membership)
Listing on Snorer Pharmacy™
Snorer.training Online and On-Demand CPD course
(e-learning) outline:
You will learn how to:
Screen for sleep apnoea
Help snorers immediately
Get the protrusive 'bite' right
Select the indicated custom oral appliance
Build your sleep business
Become an expert in a new field
Build a network of referral sources
Course tutor
Adrian Zacher MBA is not a dentist in competition with you.
He is:
Simple
Easy to use resources: on-demand video with Q&As and PDF downloads, useful content has been created to suit you.
The Snorer.training online CPD snoring course for dentists is on-demand and fully supported.
Accessible
Whether you want to check something whilst you're in clinic, or during your lunch break, or if you have time in the evening or over the weekend, you can dip into 25 years knowledge whenever convenient.
We're here to help.
Appropriate
Enhanced, Verifiable CPD in line with B, C and D Development Outcomes (as defined by the GDC)
With evidence-based course content and resources created by the founder and other industry leaders, you can be sure you'll take something away to implement immediately.
Impartial
We're not tied to any MAD manufacturer or therapy provider, so what you learn is completely impartial.
Having a broad knowledge means that you'll be well placed to prescribe the device that suits your patient best.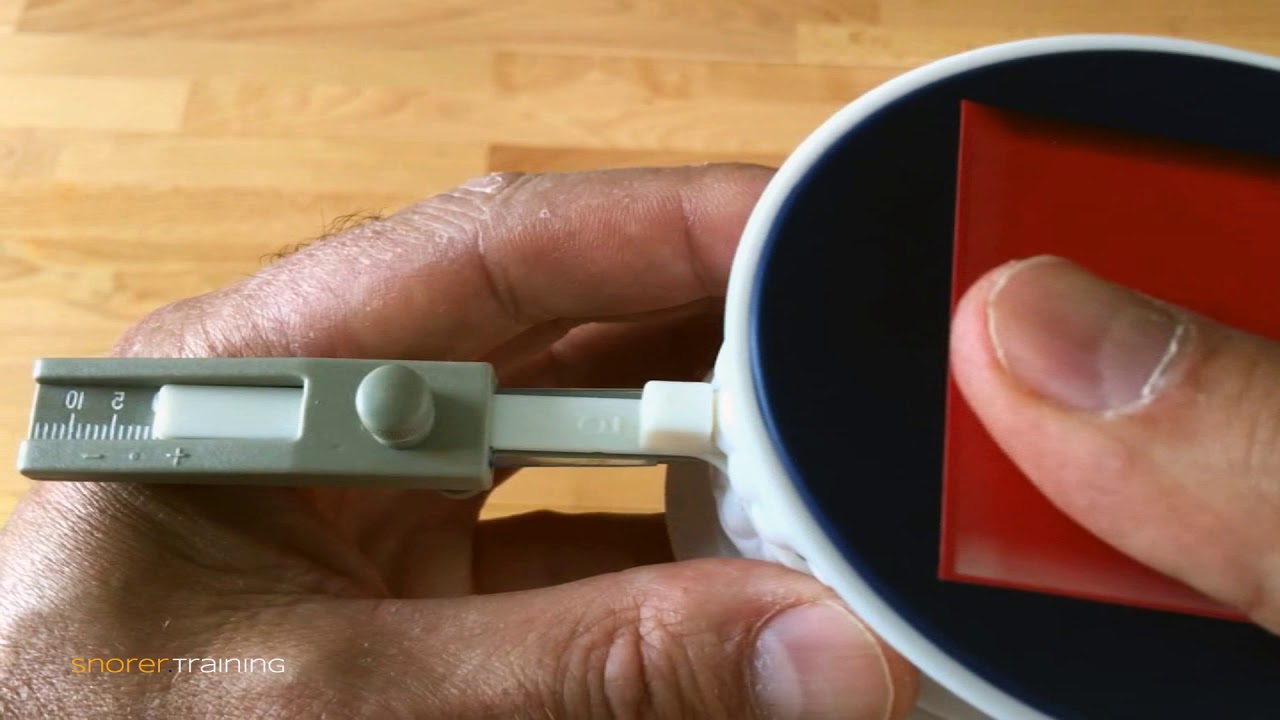 What are the videos like?
Here's an example:
Its a technical and non-clinical demo about using the George Gauge™ (TradeMark Great Lakes Orthodontics).
There are more free to view videos here: https://www.youtube.com/snorer
Online dental CPD – Peer reviewer
This is a very simple, yet effective tool to learn about Dental Sleep Medicine. The online nature of the program allows you to learn at your own pace and schedule.
Also, the information provided will be a great starting point for any dentist who's interested in learning about Dental Sleep Medicine.
In summary; a well-organized, thorough online learning tool!!
Dr Shouresh Charkhandeh DDS
What we do to help, educate and inform
Adrian is the principal tutor for Snorer.training.
As part of our drive for patients and partners to know sleep he co-authors (with amongst others 3 Professors) 5 free Information Guides.
These are produced in line with the now defunct Principles and Requirements of UK England's NHS Information Standard ↗.
The Information Standard was a certification programme for all organisations producing evidence-based health and care information for the public.
Any organisation achieving The Information Standard had undergone a rigorous assessment to check that the information they produce is clear, accurate, balanced, evidence-based and up-to-date
Receive signposted snorers
Adrian launched Snorer.me Signposting™ in March 2019.
This CE marked clinical decision support system designed for sleep-trained pharmacists, assists them signposting snorers and those with sleep apnoea symptoms to the most appropriate professional.
In essence – benign snorers to dentists for an anti-snoring device and those with sleep apnoea symptoms or co-morbidities to their GP.
We presented a preliminary research poster at the British Sleep Society meeting in 2019 and the poster was included in the BMJ Open Research Journal.7
We call this Clinical Decision Support System "Snorer Pharmacy" now.
Snorer.training user reviews
L
Lucy S Dentist
Convenient, well designed course with great support
I've no hesitation in recommending Snorer.training – convenient, well designed course with great support from Adrian. Interesting to expand my knowledge into a new area of dentistry and be able to offer a new health treatment for my patients.
Related: Our expert reviews and how-to's
Adrian writes the Snorer.com blog, where he examines common (and sometimes misguided) approaches to manage snoring and obstructive sleep apnoea / apnea (OSA).
Here's a selection of snoring and sleep apnoea / apnea 'treatment' related posts, we believe you will find interesting:
Evidence-based free, patient Information Guides
Grab our free Patient Information Guide about Mandibular Advancement Devices:
Adrian co-authored the Information Guide with Dr Roy Dookun BDS (former BSDSM President) and it is peer-reviewed by Dr Shouresh Charkhandeh DDS.
There are two basic groups of mouthpieces that may help with snoring by holding your jaw forwards.

The first group you can buy in shops and online, they are the so called "one-size-fits-all" type also variously known as non-custom, 'self-fit', 'boil and bite' anti-snoring mouthpieces.

The second group of mouthpieces or mandibular advancement splint is custom-made exclusively for you by a dentist with a special interest in sleep apnoea / apnea.
References
© Snorer.com / snorer.training 2017- 2022. All rights reserved.
Images © Tyler Olson/www.shutterstock.com
Snorer.training is a trademark of Snorer.com Ltd. © Snorer.com Ltd. 2018-2022. All rights reserved.
Snorer.me Signposting™ is a CE marked clinical decision support system (CDSS) software as a medical device (SaMD).
The manufacturer is Snorer.com Ltd. registered with the UK Medicines and Healthcare Products Regulatory Authority.
Page created by Emma Easton | Page last updated 17th Feb 2022