Things to discuss when considering surgery for snoring and sleep apnoea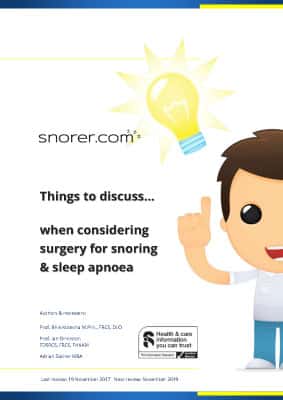 Information Guide - Things to discuss when considering surgery for snoring and sleep apnoea
Download our free Information Guide.
In this Guide you'll learn about testing and diagnosis, along with the different surgical options that might be recommended. These include soft tissue and oral and maxillofacial surgery, through to bariatric surgery and neural stimulation, along with a glossary and what to do next.
It is a MUST READ for anyone who is considering, or where surgical intervention has been recommended, to treat snoring or sleep apnoea. Because being in possession of clear, understandable information puts you in control.
Adrian Zacher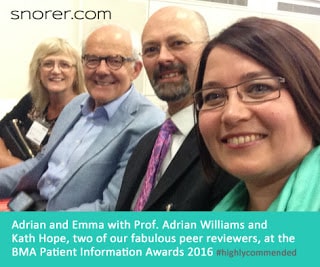 Please take a moment and either give this Guide a star rating below or write a review, to help others find useful resources. Thanks!
Created by Emma Easton | Page last updated 21st Feb 2018