Anonymous Sleep Apnoea Testing
Concerned your GP may report your drowsiness to the DVLA and it then impacts your ability to drive?
You really should be! Don't ignore sleepiness.
You CAN do something about it. We provide anonymous sleep apnoea testing – Be Safe not Sorry…
Get tested ASAP™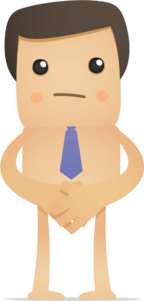 People with untreated sleep apnoea syndrome (OSAS) are 40% more likely to be off work sick than good sleepers
Research suggests that as many as 21% of commercial drivers may have OSA
In 2012, employee absence cost the UK economy a staggering £14 billion
DVLA state 106 days between revoking a Group 1 licence for sleep apnoea and reinstating it
The 'unspoken truth'
Some people will never discuss their drowsiness with a GP, because they would have to stop work immediately
Snorer.com offers expert, anonymous sleep apnoea testing, so employees can test without fear, get treated promptly and back to work rapidly. Making everyone safer
We are proud to work in partnership with Papworth Hospital NHS Foundation Trust
WHAT CAN EMPLOYERS DO?
Give us a call...
+44 (0)1235 364121
We're open...
Monday – Friday
8.30am – 6pm
© Snorer.com 2016 / 2017. All rights reserved.
Images © artenot/www.shutterstock.com, PathDoc/www.shutterstock.com, shipfactory/www.shutterstock.com, bvasilyev/www.shutterstock.com, Photographee.eu/www.shutterstock.com, Jenny Sturm/www.shutterstock.com
Created by Adrian Zacher

 | Page last updated 23rd Mar 2017 
We don't give advice – we give information so you may choose in a more informed way. The information provided on Snorer.com is intended to complement and not replace the relationship an individual has with their own doctor. If you experience drowsiness or excessive daytime sleepiness or are worried about any aspect of health you should contact your doctor/PCP in person.

ASAP™ is CE marked, standalone, software as a medical device (SaMD).


The manufacturer of ASAP Anonymous Sleep Apnoea Process™ is Snorer.com Ltd. Sleep House, 94 High Street, Sutton Courtenay, Abingdon, Oxfordshire, OX14 4AX. UK.
References from counters
Sivertsen, B., Björnsdóttir, E., Øverland, S., Bjorvatn, B. and Salo, P. (2013), The joint contribution of insomnia and obstructive sleep apnoea on sickness absence. Journal of Sleep Research, 22: 223–230. doi: 10.1111/j.1365-2869.2012.01055.x http://onlinelibrary.wiley.com/doi/10.1111/j.1365-2869.2012.01055.x/abstract. Research conducted in Norway in 2012 with 6,892 people aged 40-45 years [Accessed 24th March 2014]
Berger M, Varvarigou V, Rielly A, Czeisler CA, Malhotra A, Kales SN. Employer-mandated sleep apnoea screening and diagnosis in commercial drivers. J Occup Environ Med. 2012 Aug; 54(8):1017-25.
CBI Fit for purpose, Absence and workplace health survey 2013. Available here: [Accessed 15 July 2014]
Group 1 and Group 2 drivers, 106 and 103 days elapsed respectively between DVLA revoking a licence for sleep apnoea and reinstating it. Data from 2012 with permission from the DVLA, supplied in response to a Freedom of Information request (Ref FOIR3230, granted 22 January 2013)