Snoring & Obstructive Sleep Apnoea Overview Guide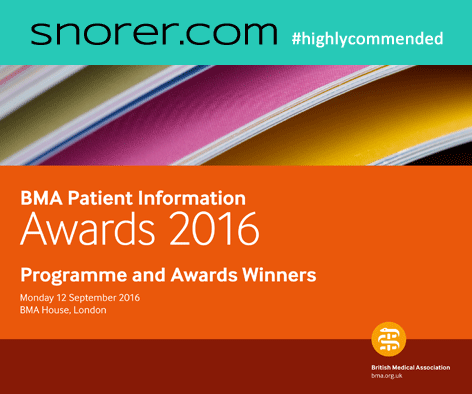 Snoring and Obstructive Sleep Apnoea Overview Guide
Download for free, without registration our award winning Overview Guide
This invaluable Guide explains in easy-to-understand language what snoring and sleep apnoea is, why it is a problem to BOTH the snorer and partner, and what can be done about it.
It is MUST READ information for anyone with a snoring or sleepiness problem.
Kath Hope
Meet the team behind the Guide at the BMA Awards Ceremony in London.
From left to right:
Kath Hope, Prof. Adrian Williams FRCP, Adrian Zacher, Emma Easton.
Please take a moment and write a TrustPilot review, to help others find useful resources. Thanks!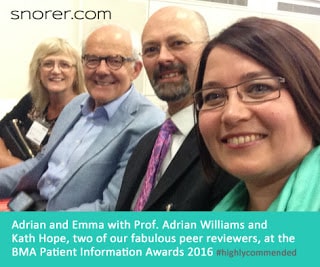 Created by Adrian Zacher | Page last updated 15th July 2018