Overview Guide about snoring and obstructive sleep apnoea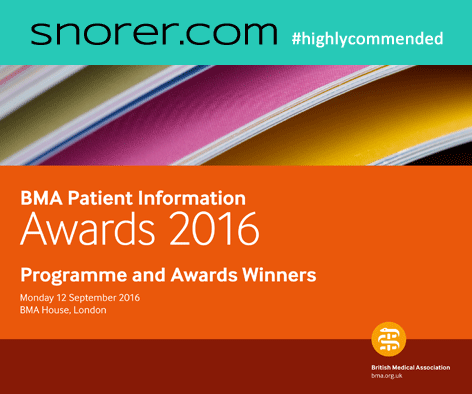 Overview of snoring and obstructive sleep apnoea
Download for free, without registration our award winning Overview Guide
DOWNLOAD FOR FREE (937kb)
This invaluable Overview Guide explains in easy-to-understand language what snoring and sleep apnoea is, why it is a problem to BOTH the snorer and partner, and what can be done about it.
It is MUST READ information for anyone with a snoring or sleepiness problem.
Kath Hope
Meet the team behind the Guide at the BMA Awards Ceremony in London.
From left to right:
Kath Hope, Prof. Adrian Williams FRCP, Adrian Zacher, Emma Easton.
If you would like this Guide in a different format, perhaps for a reader then please contact us and we will do our best to help.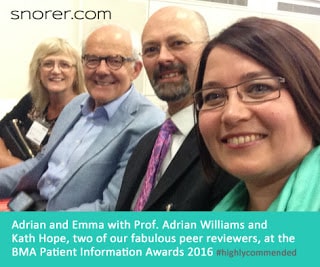 Created by Adrian Zacher | Page last updated 05 February 2017