As digital health technologies develop at an increasing pace, we've worked with partners to develop standards that ensure new technologies are clinically effective and offer economic value.
The aim of the standards is to make it easier for innovators and commissioners to understand what good levels of evidence for digital healthcare technologies look like. Digital healthcare technologies must also meet the needs of the health and care system, patients, and users.
We created the standards as part of a working group led by NHS England. The group also includes:
Public Health England
MedCity
DigitalHealth.London.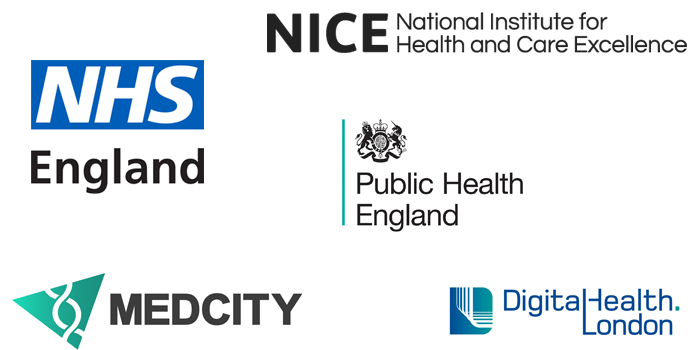 ---
Supporting resources
Budget impact template
To support digital health innovators using the economic impact standards.
Budget impact guide
For more information on budget impact and cost consequences analysis.
Case studies
The functional classification case studies show examples of how digital health technologies are classified for the effectiveness standards.
The effectiveness and economic impact case studies show examples of the available evidence for some digital health technologies.
---
The aim of the standards
Provide advice to digital health innovators:
about how the NHS makes decisions
about the standards of evidence they will be expected to produce for different types of digital technologies.
Help NHS commissioners:
to make more informed and consistent decisions by providing a framework for the levels of evidence they should expect to see presented to them.
Improve the approach to developing and commissioning digital health technologies:
by making it more dynamic and value driven, with a focus on offering real value to patients.
How we developed the framework
The project to develop the standards has been truly collaborative, bringing key parties together including innovators, commissioners, clinicians, academics and other stakeholders. This has helped to better understand their needs, experiences and perspectives.
Together we have produced a set of standards that attempt to strike the right balance between supporting innovation and ensuring an appropriate level of rigour and assurance for the health and care system.
Your feedback
We collected feedback on the first version of the evidence standards framework. The feedback period ran from 12 December 2018 to 14 January 2019. We'd like to thank everyone who took part.
Read our feedback report (PDF) to find out more about:
the feedback we received
the subsequent changes we made to the latest version of the evidence standards framework.